CONCEPT
● Electroforming
Prepared for the standardization of custom-made products with inexpensive pricing and prompt delivery.
Not only standardized products but our strengths are also in the production of custom-made products. We can provide repetitive orders for custom-made products in an expedited manner and under short turnaround by standardizing your orders, whether under repeat cycles by month,production lots by month, by shape and etc.

●New Product
With our electroforming technology, we have been able to successfully complete a super-high hardness electroforming product (patent acquired) which was a result from customer demand. Our latest technology provides HRC63~65 on the inner surface, HRC55-60 on the outer surface and is the first super-high hardness product manufactured by electroforming. It was developed to be equivalent with SKH51, a target steel material. Our method is the best for molding glass fiber mixed plastics. We also manufacture non-standard custom-made products.
●High Speed Electroforming Equipment
We can respond to short turnaround requirements. Through the reinforcement of our research and development efforts, we have successfully completed our high-speed electroforming equipment. Effective, January 2006, we have been able to respond to short turnaround. If you have a need for an electroformed product, please try us out, once.
---
President's Greetings
President
 Yoshio Oginaka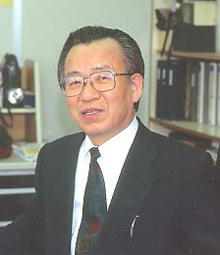 Our company has made a rapid success in the mass production of the pinpoint gate bushings as nickel cobalt electroformed products and additionally, manufacture (patent acquired) and sell the gate bushings with the super-high hardness, HRC63~HRC65, which is the best for plastic molds, requiring abrasion resistance and containing glass fiber material. We can provide, very quickly, electroformed cavities, whether it's a single order of a standardized product or minimal quantity or various types of custom-made products, requiring super-fine sharp angles, long pieces with ultra-small diameters, intricate shapes, surface roughness at nanometer scale and with strict observance of delivery dates. We always keep in mind, the pioneering spirit when we founded our company, a challenging spirit in the development of our products in order to promptly respond to the various needs of our customers and a tension-filled mind. We are able to contribute by providing quality electroformed products for various fields, whether related to information technology, optical communications, precision instruments, medical equipment, stationery, cosmetics, and food related items, through employees possessing an enthusiastic mind. We wish to be able to be at your service and move forward, together with you. We appreciate your business and your support and look forward in serving you.
---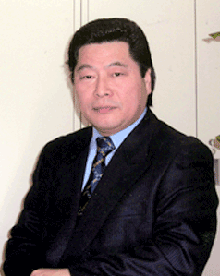 Shoji – Factory Manager

We have enforced our research and development efforts as the pioneer for electroformed pin gates. With "Customer Satisfaction" as our motto, we conduct market research, listen to customer needs, requests for proposal, consultation and value quick response. We manage our own factory with results for a stable production, high quality, low costs and a steady and swift delivery.
---
STAFF
sobe – Manufacturing Department

We can manufacturer any item in any shape with our 30 years of machining techniques. In both precision and turnaround times, we have been able to win a lot of satisfied customers. Whether, your needs are gate bushings, sprues, cavities and etc., leave the manufacturing to us.






 

 

Orihara – Electroforming Department

My job is to polish the master to a mirror surface, in various forms whether thin or thick, electrodepositing it in a fast and accurate manner and passing them onto the manufacturing department. Managing this daily task is of great importance where nowadays, quick turnaround demands are increasing. Taking advantage of the characteristics of electroforming, I direct all my efforts to the everyday process for a precise mirror surface (the beauty) and to be able to respond to various customer requirements.

Washitani -AdministrationDepartment

believe our high-speed electroforming is getting a lot of attention and is becoming a quiet boom.

 

It's just wonderful to be able to deliver an electroformed product in short notice, which in the past, was time consuming. One thing that makes me happy working as a front line representative is when a customer calls saying that "It has arrived and thank-you." Quality is expected and being able to delivery promptly, which one might think as a given, is the short cut to customer satisfaction. Rather than stretching oneself, I am doing my best everyday and taking each step diligently.